NYC Popfest spotlight: Dream Diary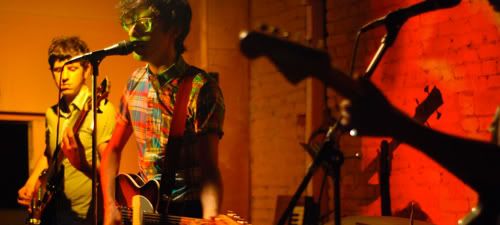 Dream Diary
I first heard
Dream Diary
this past Fall and loved the two Brighter-esque songs they had up on MySpace at that time. Fast forward to now — those still seem to be the only songs they've got in circulation and I still haven't caught wind of any planned releases. As the previous Brighter name-drop may have suggested, the Brooklyn group play twinklingly classic indiepop from the heart! I feel like they should have had something released on
Holiday Records
by now — seems like the perfect home for them! Anyway, make sure you don't miss them when they play Thursday, May 20 on the opening night of Popfest at the Cake Shop! Until then!
[MP3]:
Dream Diary :: Bird In My Garden
Dream Diary on MySpace!
NYC Popfest 2010 on Facebook
Labels: Dream Diary, Holiday Records, NYC Popfest 2010

Stumble It!