Pants Yell! & The Lil' Hospital @ The Black Cat
Last night's
Pants Yell!
and
The Lil' Hospital
show was probably the smallest show I've ever been to, it's like they were playing just for us! Pants Yell! went on first and played a fairly quick, albeit great, set mostly comprised of songs from
Recent Drama
with a few from their debut. Save for a few false starts, they're a very tight live band, held together really well by Carly Smith's perky spot-on drumming. They don't exactly move around a lot on stage, but they definitely got the small crowd moving. Next up was Washington D.C.'s The Lil' Hospital, who should definitely be much popular than they are. They had a few small violin and monitor issues, but they move around a lot, especially the two violinists/percussionists, who were up there dancing the whole time and request everyone come to the front and dance with them. I'm a very poor dancer, but they even got me shaking (read: embarassing myself). If you've never listened to The Lil' Hospital, they come very recommended, they're new album
Heavy Metal
is fantastic!We met Pants Yell! afterwards and chatted about my prize winning entry, they're very nice people. Pictures onward!
Pants Yell!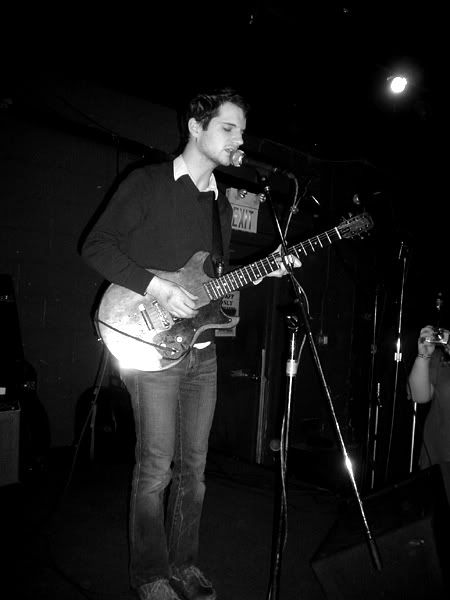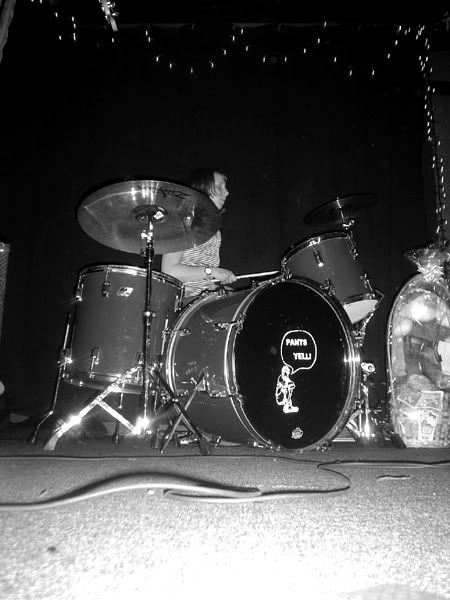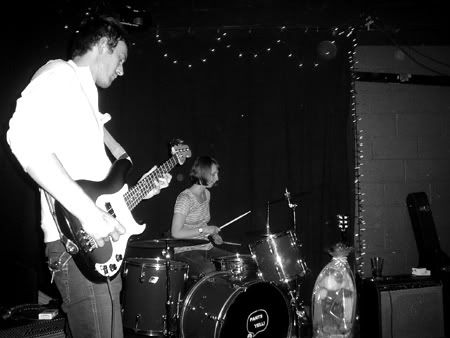 Andrew looked right at the camera!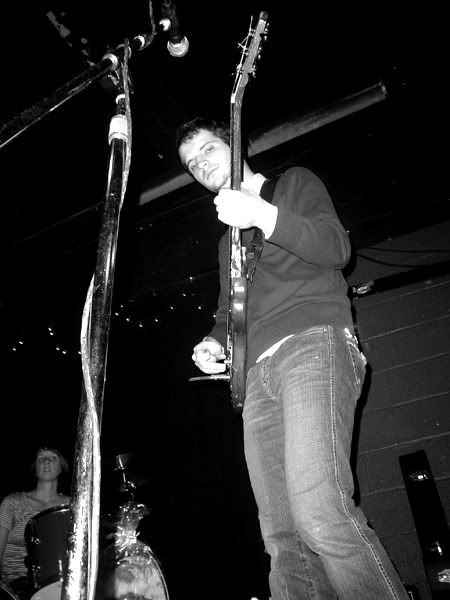 Lil' Hospital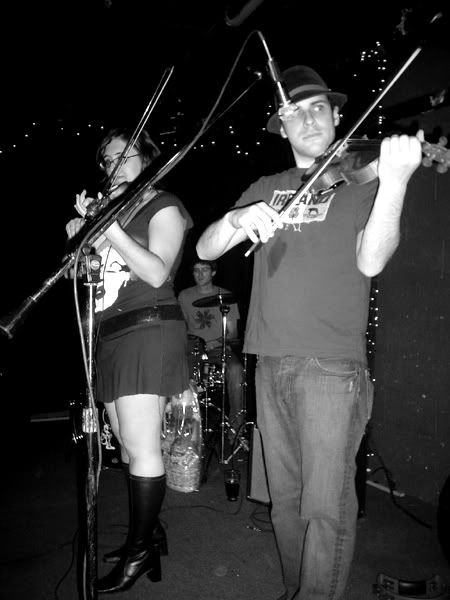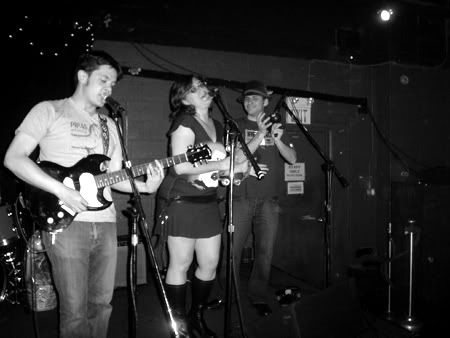 [MP3]:
Pants Yell! :: Kids Are The Same
[

Buy

]:
Recent Drama
by Pants Yell! for $8!
[MP3]:
The Lil' Hospital :: Fast Learners
[
Buy
]:
Heavy Metal
by The Lil' Hospital for $10!

Stumble It!