Xiu Xiu - "Juno"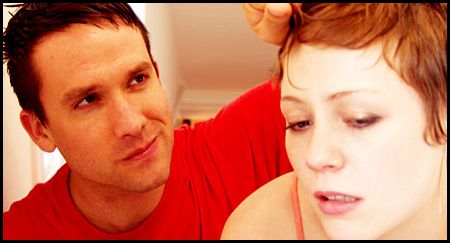 Xiu Xiu
is known by their fans to be big fans of doing covers. In the past they've covered tracy chapman, joy division, nick cave, the smiths, and countless others. Another one of their covers I recently found out about is of one of classic college/indie rock band Throwing Muses and its charismatic leader, Kristin Hersh. Xiu Xiu's cover of their song "Juno" appears on 2003's
Hot Hands: A Tribute to Throwing Muses & Kristin Hersh
. This song is actually becoming one of my favorite Xiu Xiu songs to date, I highly recommend checking it out.
[MP3]:
Xiu Xiu :: Juno
The thing about this is that it's not just a great cover, it's actually a really great song. This could've easily been one of my favorite songs on La Foret had it been included. It has a bit of a "Pox" feel to it, with with spastic glitch drums and a muted and heavily reverbed guitar riff running underneath it all. This is the kinda of song that makes me really appreciate Xiu Xiu.
Buy
Hot Hands: A Tribute to Throwing Muses & Kristin Hersh
from Amazon. com for just $7!
I've been really in love with The Grates new album the past couple days and I finally got around to checking out
Garrison's really great interview with them
over at
IndieInterviews
. I think it's probably his most interesting interview yet, I thuroughly enjoyed it.

Stumble It!