Bishop Allen "March" EP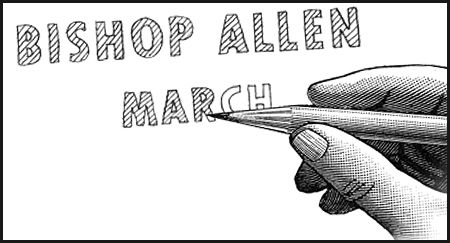 Matt
was already on top of this yesterday, but I thought I'd get the word around too.
Bishop Allen
's
March
EP is now the third in their ambitious EP-a-month campaign. In my opinion, and the band's opinion as well, this is their best so far. So far each EP has been better than the one before it, just think of how awesome the last one's gonna be. The
March
EP "comes in a beautiful fold-out case, called a digipak, specially designed to survive the iron caress of the United State Postal Service." Here's a new song from the EP.
[MP3]:
Bishop Allen :: The Monitor
Buy
the
March
EP
right here for a mere $6!

Stumble It!