Embedded Tweepop Video Fridays!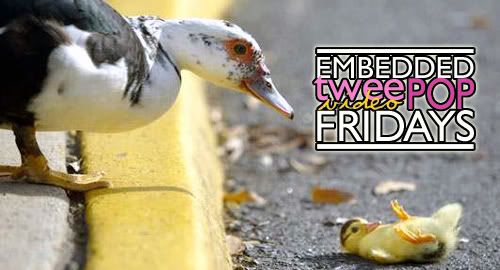 man I just love that baby duck!
It's Friday! You know what that means! More Embedded
YouTube
videos to slow down my site! Woo! Today I've only done three videos, but I think they're all pretty great. Check below for videos from: Free Loan Investments, Beat Happening, and The Cat's Miaow!
OH
, and by the way, you can just type
skatterbrain.org
to get here now! Cool, huh?!
Free Loan Investments: "Bomb The Bourgeoisie"
Beat Happening: "Black Candy"
The Cat's Miaow: "Third Floor Fire Escape View"

Stumble It!