My Teenage Stride: "Heartless & Cruel"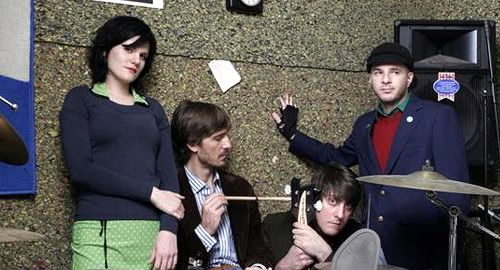 My Teenage Stride
I like Brooklyn's
My Teenage Stride
a lot. They make pop music in the vein of The Wedding Present, The Jesus and Mary Chain, and, at times, sounding pretty Smiths-esque. Their forthcoming album
Ears Like Golden Bats
gets better and better each time I listen to it, and I'm starting to realize how great of a songwriter Jedediah Smith really is.
Ears Like Golden Bats
is out February 23rd on UK label
Becalmed Records
. I've been listening to this song from the album a lot, I think it's my favorite.
[MP3]:
My Teenage Stride :: Heartless & Cruel
(Highly Recommended!)
I like how this song starts with basically no intro at all, just right into motion from the first second onward. The jangling electric guitar is probably the first thing that'll catch your ears, and then you'll realize how great it meshes with the strummed acoustic guitar playing right under it in the mix. The drums are perfect, too. They remain pretty much subtle and in the background save for the moments when they pop in for a roll and then step back down, but that works just great, really great, actually.
My Teenage Stride on MySpace
Okay bye!

Stumble It!