Lilydale Records!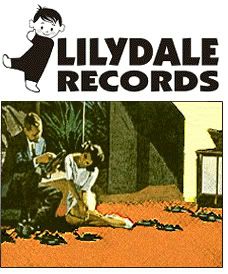 I tend to not post too often on the weekends, but I was excited enough to make an exeption. Yesterday, by way of MySpace, I came upon the lovely and quaint
Lilydale Records
! Lilydale is a brand new mailorder indiepop label from Portland, Oregon. They're dedicated to releasing independent pop music as well as all things fantastic – how cute. Their first release comes from a band called
Helie and Sunshine
, whom I'd never heard of before, but am now completely in love with. Helie and Sunshine's
It's All I Can Be
EP, is the label's first and only release so far. "It's All I Can Be (Myself)", from the EP, is currently streaming on Lilydale's MySpace page and I've been listening to it over and over for the past couple days. Aside from Helie and Sunshine, the label's roster also includes
Glidertone
– whom from the looks of it, probably sound pretty shoegazey, but I could be off, who knows. Keep your eyes on Lilydale's cute little website this year, I'm thinking their gonna be doing some pretty great things!
Listen to Helie and Sunshine's fantastic "It's All I Can Be (Myself)" on MySpace!
Labels: Glidertone, Helie and Sunshine, Lilydale Records

Stumble It!