Fireflies: "X-Mas Song"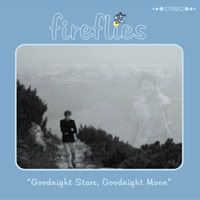 Back in May
I posted
Fireflies
' quite possibly better-than-the-original cover of Air's "Cherry Blossom Girl" with a mention of Music Is My Girlfriend and Lavender Records planning on co-releasing a Fireflies record sometime soon – well, the time is now! The record, titled
Goodnight Stars, Goodnight Moon
, is 11 tracks of dreamy indiepop that's soft as snow. Though I loved it when I heard it back in the spring, Fireflies' music feels much more appropriate now than it did then. The warmth of the songs, feels much better suited for winter months, and being huddled under a warm blanket, watching the snow come down outside your window. Even more appropriate is the inclusion of "X-Mas Song" – a cute little song about a blizzard and Christmas-time love.
[MP3]:
Fireflies :: X-Mas Song
(Highly Recommended!!!)
Goodnight Stars, Goodnight Moon
is out now on Music Is My Girlfriend, as well as Lavender Records. Go
here
to find out where you can get it!
Fireflies on MySpace!
–––––––––––––––––––––––
Music Is My Girlfriend
also happens to be having a great Holiday Sale right now, so if there's anything you've been waiting on, now's the time to grab it all up!
"Like an early christmas gift we've a winter sale on our catalouge. This means that we offer you 50% discount on all our releases (apart from Fireflies album). The winter sale prices will be valid to the 31st January 2008."
Labels: Fireflies, Lavender, Music Is My Girlfriend

Stumble It!