Moscow Olympics "Still" 7" out now!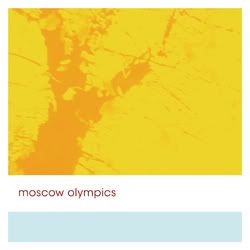 I hope everyone had a Very Merry Christmas! I had a great one and got to be home all week with my family, which was nice. I'm bummed that it's over because I love Christmas and everything that comes with it, but I still have some other fun things to look forward to. For instance –
Moscow Olympics
' first 7" is finally released on
Fraction Discs
! I just ordered it moments ago, using my precious Christmas money, and I will be marking the days until it arrives! I mentioned them here, before, if you're unfamilair with them, but if you've heard them already, then you're probably on your way to Fraction Discs to order it! The 7" single features the incrediblely incredible track "Still," with "Talk Like This" on the b-side. Oh, and included with the record is a code that allows you to download the songs in MP3 format – hooray!
GET GOING!
Watch this, too, if you want:
Labels: Fraction Discs, Moscow Olympics

Stumble It!