The Lodger: "The Conversation"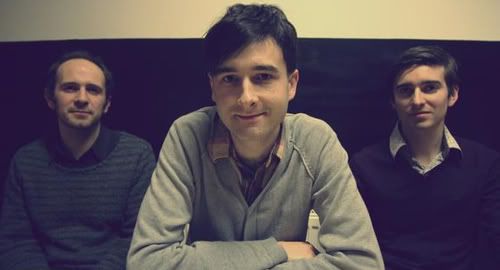 The Looooooooooooodger
Hello! HELLO! I apologize for the lack of consistant posting around these parts as of late, but this semester has turned out to be far busier than anyone could have ever imagined. Six hours of painting a week anyone? Yes, well, I plan to do my best to keep up with the indiepop Joneses over here, but do remember to send out search parties if I disappear for more than a week. Aaaaaaaahhhhhh, onward.
So, it seems
The Lodger
never stop writing, writing, writing, and recording, recording, recording... After releasing one of my favorite records of last year, they're already putting out another LP in May – May 19th to be exact. The new record,
Life Is Sweet
, will easily be just as great – if not possibly better than – last year's
Grown-Ups
if this new song is any kind of indicator. "The Conversation" is just another slice of perfect jangling guitar pop, and yet again, The Lodger somehow manage to make it sound like a time-worn classic.
[MP3]:
The Lodger :: The Conversation
(GET IT, YEAH!)
Slumberland
will be bearing the Lodger's second full-length child here in the States, and
Bad Sneakers Records
will have the rest of the world covered. May 19th!!!
The Lodger on MySpace
Labels: Bad Sneakers, Slumberland, The Lodger

Stumble It!