If I could just have you here in my arms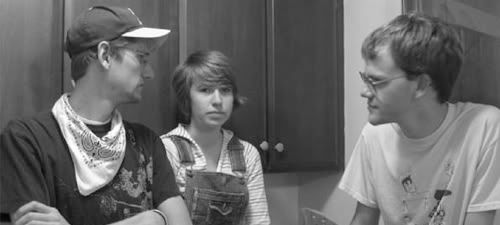 Sleepover
Sleepover
are a new-ish indiepop band hailing from the lovely state of Utah that play early 90s K Recs-sounding stuff. They've recently released their debut s/t record as a free download from
Magic Goat
. There are a lot of great songs within — "Kilgore", "Sleepover", and "Swim Swam Swum" are early favorites! My one complaint is that all of the lovely vocal melodies throughout the record are, at times, just barely cutting through the mix. I'd really like to hear them a bit louder! Other than that bit, it's a pretty wonderful debut record full of catchy little pop songs like this one, right here!
[MP3]:
Sleepover :: Swim Swam Swum
Sleepover on MySpace!
Labels: K Records, Northwest, Sleepover

Stumble It!