What's a girl to do?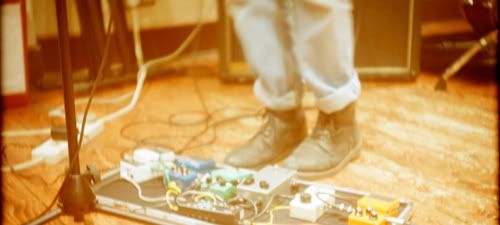 Some Yuck feet, I think.
I just found out about
Yuck
via Jack Shankly's ever-brilliant
Transparent Blog
. I listened to their song Georgia. Then I listened to it again. Then I Listened to it again, and again, and again, and again. In fact, it's still playing, and I haven't the slightest urge to hit the stop button yet. The name Georgia in the title immediately brought Yo La Tengo into my head, and come to think of it, it sounds a wee bit like Yo La Tengo. It's got that sunny, wheezing fuzz that I just can't seem to ever say no to, but on top of that we've also got some pretty great — albeit quite drenched — boy/girl harmonies going on. Some totally great, poppy 90s stuff going on here, but one question still remains. Who are Yuck? At least we know they're from "New Jersey, London, Hiroshima". That really narrows it down. Thanks, guys.
[MP3]:
Yuck :: Georgia
Labels: Yuck

Stumble It!