For Ex-Lovers Only debut single!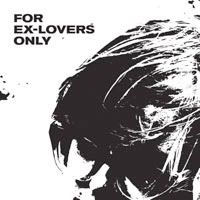 I originally mentioned my favorite Florida band named after a Black Tambourine song almost three years ago on this very blog and they have just finally released their debut single! It comes to us from
Magic Marker
(who by the way are absolutely killing it with Summer releases right now — World Atlas, Gold-Bears, AND For Ex-Lovers Only???) and features three songs.
A-side "Coffin" is a driving, fuzzed-out pop song if I've ever heard one; a Summer jam, for sure. The B-sides follow in somewhat different veins, with "Scaps" even sounding a bit Guided By Voices-y. All in all, certainly one of my favorite singles of the year and I must urge you to
pick it up immediately
. Or, listen to "Coffin" immediately
and then
go order it!
[MP3]:
For Ex-Lovers Only :: Coffin
(Way Totally Recommended!)
For Ex-Lovers Only on MySpace!
Labels: For Ex-Lovers Only, Magic Marker

Stumble It!