New Xiu Xiu Split Tracks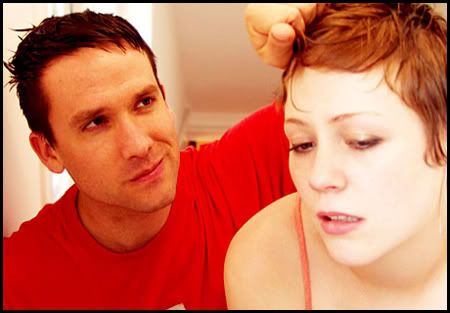 Lately it seems like everytime I turn around Xiu Xiu is releasing another 7". Some of the more recent ones include a split with Devandra Banhart released on 5RC, one with
The Dead Science
on Death Bomb Arc, and one very new split with
Kill Me Tomorrow
which is to be released with the GSL 12th anniversary 7" box set. Keep in mind that the tracks I've posted are vinyl rips, so that's why the quality isn't all too great.
[MP3]:
Xiu Xiu :: Juarez
This track appears on the split with The Dead Science and features vocals by Eugene Robinson from OXBOW. This song is incredibley creepy and Eugene's "I'm dying while I'm singing" voice just makes it all the more creepy. I also have a feeling this song may be referencing the Juarez, Mexico murders/rapings just as At The Drive-In's "Invalid Litter Dept" did a few years ago.
[MP3]:
Xiu Xiu :: Red Croissant
This track comes from the GSL split with Kill Me Tomorrow and is full band Xiu Xiu, with Jamie on vocals. This definitely isn't one Xiu Xiu's best moments, but all the typical buzzes, beeps and moans are all in place and it's still a pretty good song.
Buy all the splits from
Midheaven Mailorder
.
Chris at GvB has got
a track from the new Love is All album
. I am absolutely in love with this band, I'll have a track from their new album
Nine Times That Same Song
up in a couple days, too.
Aquarium Drunkard's got
a whole mess of Slint tracks
spanning their entire amazing (yet short lived) career. If you've never listened to them, I highly recommend you do.
STG made
a whopper of a post
early this morning with a new track from The Knife and it seems he is also one of the countless bearers of a Cat Power Digipak Contest, except, in true STG style, his contest is actually quite interesting. Rhyming couplets anyone?

Stumble It!