.TAPE.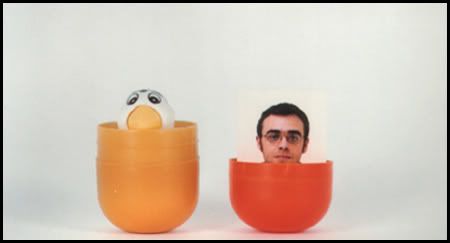 .TAPE.
is 26 year-old Daniel Romero and he lives in Asturius, Spain. Daniel makes music with toy instruments like a Casio pt88, a toy accordion, and a toy spanish guitar. He then uses a simple sequencer and laptop and blends his sounds into beautiful bubbling melodies. .TAPE. is, for all intents and purposes, musical Nyquil. Within Daniel's songs you'll find a seamless mix of lush organic and electronic sounds such as crashing waves, buzzing keyboards, seagulls, jangly guitar along with countless other lullaby ingredients. Highly recommended for fans of Lullatone, Mum and any other soft expansive electro-lullaby-pop.
[MP3]:
.TAPE. :: Making Waves
[MP3]:
.TAPE. :: Sea-Scaping Monthly
Daniel also runs a mini label called
Ambulatore
. His latest album
Paintings
was released on Spain based label
spa.RK Releases
.
Buy
Paintings
here
.
The above tracks come from .TAPE.'s MP3EP
Sea-Scaping Monthly in 4 or 5 Movements
which you can download in it's entirety,
right here
. This EP was released by net-label
Observatory
, which is probably one of my favorite finds in a while. They have tons of great indie-pop, electronica, glitch-pop, and etc artists and albums and it's all free! I strongly urge you to check it all out.

Stumble It!