A Sun Awakens!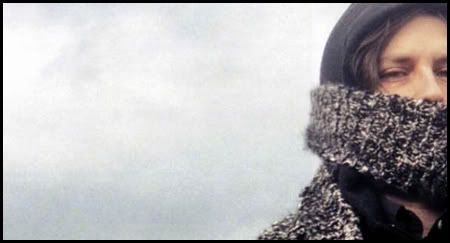 Ben Chasney is the man behind
Six Organs of Admittance
. His last album, School of the Flower garnered inumerable praise and was considered one of the best albums of 2005. He's a working man though, and there will be no taking a year off for him, he's set to release a new album sometime in the coming months
Drag City Records
. The release date is still not set as of now, but the record, titled The Sun Awakens, is quickly becoming one of my favorites.
The Sun Awakens could be the perfect sountrack to someone wandering through the desert, dying, in need of something, anything. The guitars weave in and out of each other filling every inch of space with sound. The tones are sometimes light and meandering and sometimes they speed towards you like train, squeeling and screeching towards the sky. This track, "Black Wall" is probably best described with one word. Immense. However, I'll do my best to describe it with a few more words below.
[MP3]:
Six Organs of Admittance :: Black Wall
The title of this song couldn't more appropriately describe the song. For the majority of the track, it could be possibly mistaken as the work of Akron/Family, until about 2/3 through where you notice how the title comes into play. At about the 4:00 mark, the distortion is layed on heavier than asphalt, creating a dark "black wall" of sound, sounding as if the guitar is giving everything it can give in it's last dying breaths.
[

BUY

]:
School of the Flower
by Six Organs of Admittance

Stumble It!