Mixel Pixel: Coming Up X's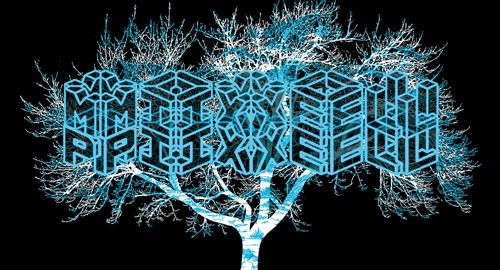 Cover art from Mixel Pixel's upcoming album,
Music For Plants
Everything I've ever heard about
Mixel Pixel
is that they're wild. No one's ever been able to describe them to me in any other way, and since I had never heard anything by them prior to their forthcoming album
Music For Plants
, I went into it with but one reference point: Mixel Pixel are wild. After a few listens I've gotta say it looks like no one ever lied to me. See Below for proof.
[MP3]:
Mixel Pixel :: Coming Up X's
(Ridiculously Recommended!!)
There is no question why "Coming Up X's" was chosen as one of the initial singles from album, it's downright irresistable. This song succeeds in that Mixel Pixel have crafted quite possibly the catchiest chorus my ears have heard this year. I could listen to them repeat "High fives / But no one cares if / You're alive" at the end of the song for another five minutes and still be grinning ear to ear.
Music For Plants
is due out on Halloween (!) on
Kanine Records
. Keep your eye on
Kanine's shop
, the preorder should be up soon.
Mixel Pixel on MySpace

Stumble It!