The Honeydrips: "(Lack of) Love Will Tear Us Apart"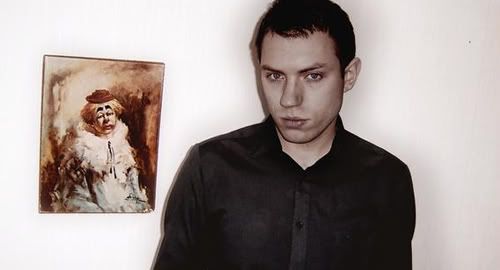 Mikael Carlsson is The Honeydrips
The Honeydrips
is a one man band composed of one Mikael Carlsson, of the now dead band, Dorotea. He makes great pop songs, sometimes with a little bit of an electronic tinge, and sometimes not. He's released a few CD-Rs and one 7" back in 2005, but this year he'll finally be releasing his first full length,
Here Comes the Future
on March 28. This song comes from the freshly released
(Lack of) love will tear us apart
single, that you can order from Sincerely Yours,
HERE
.
[MP3]:
The Honeydrips :: (Lack of) Love Will Tear Us Apart
(Really, Really Rec'd!)
This song features guest female vocals by who I believe is Hanna Fahl from Kissing Mirrors, but I'm not completely positive, so don't hold me to that. There's a sweet drum machine loop, but it's really the bassline that makes this song so completely awesome. Well, that and the perfect vocals, and that one transition where he stops and she starts is just wonderful. So really, give this listen.
The Honeydrips on MySpace

Stumble It!