I Love The Stockholm Monsters and So Should You!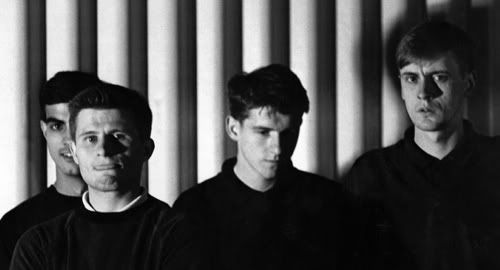 The Stockholm Monsters, circa sometime ago.
I don't claim to be any kind of an expert on The Stockholm Monsters, but I love them a lot and for a few minutes I'm going to try to sound like an expert in hopes of making you love them, too. The Stockholm Monsters were birthed around the Summer of 1980 in Manchester, England (
Not
Stockholm). The original line-up consisted of main-dude and lead vocalist Tony France, bassist Jed Duffy and drummer Shan Hira. Tony made up the band's name, which is basically just a combination of David Bowie's
Scary Monsters
record and the capital of Sweden... yeah.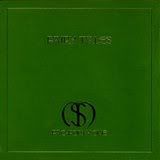 So the story goes on, they played a few gigs (still in their teens, mind you), and on the night of one such gig and certain Peter Hook was in the audience and thought they'd be a nice fit over at Factory Records. After getting them in the door at Factory, their first single, the outstanding "Fairy Tales" (Factory 41) was released in 1982. Peter also ended up producing a large majority of the band's material from then on out under the production alias "Be Music". The Monsters released several more singles on Factory and sister label Factory Benelux and one album,
Alma Mater
(Factory 80), in 1984. NME Hated it, but Sounds and Melody maker praised it, saying "As a debut album it stands up well, and promises good things for the future."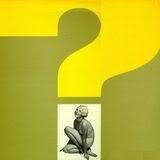 So very true, too, because the next year The Stockholm Monsters would release the fantastically bold "How Corrupt is Rough Trade?" (Factory Benelux 46). The A-side was a dark, haunting track featuring incoherent shouting and a bassline to die for. The single also included the B-side "Kan Kill," which along with the A-side, made it one of the best singles the band ever released. Their final single, "Partyline" (Factory 146) was released in 1987, failed to break, and was widely ignored. Why? Who knows. A few months later, the band was effectivelt split-up. Two years later Manchester exploded. Bummer.
LTM Recordings
released basically everything the band ever recorded back in 2002 in the form of three records:
Alma Mater Plus
,
All At Once (Singles 1981-1987)
, and
The Last One Back (Archive 1980-1987)
. I would highly recommend every one of them, but if you're looking to give them a try I'd say
All At Once
is your best bet. Now, the whole point of this post... listen to them! All tracks are
very
highly recommended.
[MP3]:
The Stockholm Monsters :: Fairy Tales
[MP3]:
The Stockholm Monsters :: How Corrupt is Rough Trade?
(12" Version)
[MP3]:
The Stockholm Monsters :: Partyline
(12" version)
Labels: Factory Records, Manchester, Stockholm Monsters

Stumble It!