Wednesday Puffin Caboodle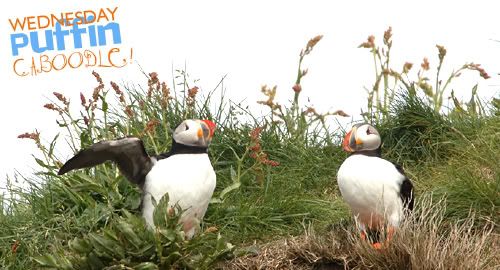 Alrite!!!
Hello Hello, this post is like those other posts, you know the ones. However, this time we've got a different day, a different animal, and yes, a different synonym for compilation! Oh, and this one's only four songs, cause I'm pretty tired and I only felt like picking four. Enjoy your hump day, and may these song make it a bit better!
[MP3]:
Razorcuts :: Mary Day
from the
Sorry To Embarrass You
EP [The Subway Organisation, 1986]
[MP3]:
Tyvek :: Mary Ellen Claims
from the
Mary Ellen Claims
7" [X!, 2006]
[MP3]:
Biff Bang Pow! :: If I Die
from
The Girl Who Runs The Beat Hotel
LP [Creation, 1987]
[MP3]:
The Field Mice :: Annoint
from the John Peel Session [April 23, 1990]
k bye!
p.s.
"Annoint" is probably one of my favorite Field Mice songs ever and this Peel session version is the only recordeding of it, I believe. I hope you like it as much as I do!
Labels: Biff Bang Pow, John Peel, Razorcuts, The Field Mice, Tyvek

Stumble It!