Young Sensation: "Happiness"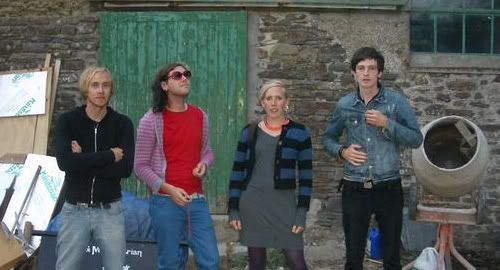 Young Sensation!
I don't really know too much about
Young Sensation
beside the fact they're from Southwest England and they're a "a brand brand special new band!" Brand brand special new is right, as the band's only been reportedly been together since this past August! Their short time together doesn't seem to be a problem though, because they've apparently had enough time to craft super jangly shimmering choruses as fantastic as the one in "Happiness." If you like "Happiness," you can listen to another song called "Dance The Night Away" over on the band's MySpace. I'm really looking forward to hearing more from these guys, because this is a really, really great start. The guy's voice reminds me of someone, but I can't for the life of me think of who it is. Anyway, it's totally good. You should listen to it!
[MP3]:
Young Sensation :: Happiness
(Really Recommended!!!)
Check out Young Sensation on MySpace!
Labels: Young Sensation

Stumble It!