By The Window In The Sky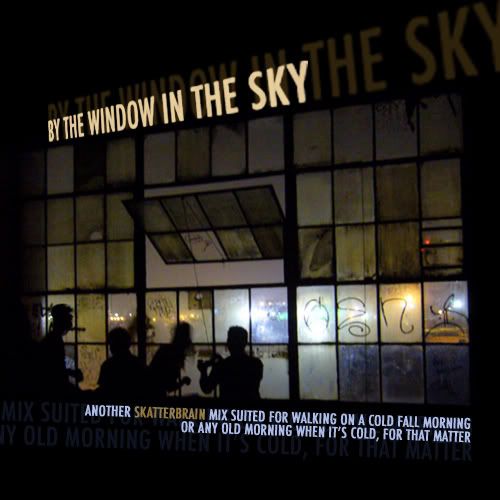 Photo in cover art by
QXZ
on Flickr.
I said I was gonna start doing mixes more often, so here we go, another one. I'm particularly proud of this one because I think it flows quite well, and as the cover says, it's very good for a nice walk in the cold morning air. Note that the effect of this mix can be enhanced even more so if it happens to still be dark outside and there is a touch of low-lying fog. If the title of the mix doesn't ring a bell to you immediately, then it surely will by the time you finish it. Um, I guess I don't have anything else to say, I'll let the songs speak for themselves. Enjoy, please!
DOWNLOAD IT![ZIP]:
By The Window In The Sky
(13 tracks, 110mb)
01. Eric's Trip :: Stove
02. The Relict :: Letters
03. St. Christopher :: Crystal Clear
04. Brian :: You Don't Want A Boyfriend
05. California Snow Story :: My Life Is Only A Daydream
06. Nord Express :: This Magic Moment
07. The Cat's Miaow :: Hollow Inside
08. Rodney Allen :: Julianne
09. The Fat Tulips :: My Secret Place
10. Moscow Olympics :: Safe
11. Lorelei :: The Bitter Air
12. Stereolab :: Pack Yr Romantic Mind
13. Yo La Tengo :: Deeper Into Movies
Okay, enjoy please, I love you. Bye for now.
Labels: California Snow Story, Eric's Trip, Fat Tulips, Lorelei, Mixes, Moscow Olympics, Nord Express, Rodney Allen, St Christopher Brian, Stereolab, The Cat's Miaow, The Relict, Yo La Tengo

Stumble It!