I think he's good at friends, I think he has got the knack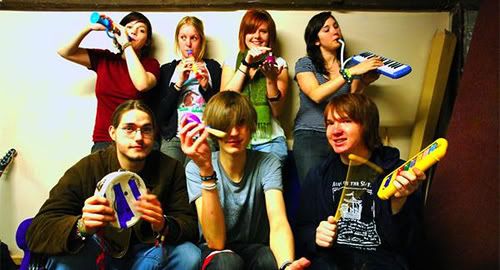 The Deirdres are the cutest!
As you may recall,
The Deidres
'
Dinosaurs That Can Swim
EP was one of my favorite Cloudberry releases of
the
last year. I just love it, the seven of them make some of funnest indiepop out there right now. Bubbly keyboards, bells, 3+ person vocal harmonies! – it's all very great stuff! Anyway, they've just put up a new song streaming on their MySpace today called "Ball In A Cup." After just a few listens, I'm already in love with it; make sure you go check it out!
Go listen to "Ball In A Cup"!
Bye!
Labels: Cloudberry, The Deirdres

Stumble It!