Elm City POPFEST!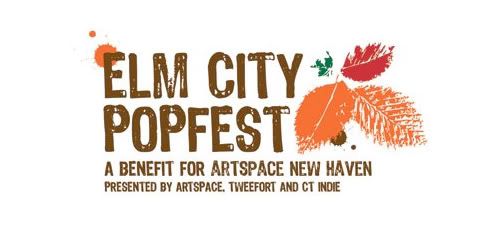 Elm City Popfest!
The news of no New England Popfest this year was a bit sad to hear when it was announced back in the beginning of September, but just a few weeks later, the announcement of the very first Elm City Popfest was like a shining beacon of hope! A beautiful, Sunny Day In Glasgow-headlined, beacon of hope! Elm City Popfest will take place this year on November 14th in New Haven, Connetticut – Tweefort HQ, as some may know. The popfest is being put on as a collaboration between both
Tweefort
and
CT Indie
and will be a sort of mini-popfest of sorts. Music will start around 3pm in the afternoon on Saturday and will probably wind down sometime around 11pm. The day's full schedule looks like this:
3:00 PM -
FayRey
(New Haven/New York)
3:45 PM -
One Happy Island
(Boston)
4:30 PM - The Sugarplums (Baltimore)
*
5:15 PM -
The Cavemen Go
(New Haven/Boston)
6:00 PM -
The Metric Mile
(New York)
7:00 PM - Intermission
8:00 PM - ArtSpace Underground @ Elm City PopFest begins with DJ and performance art
9:00 PM -
The Tyler Trudeau Attempt
(New Haven)
10:00 PM -
A Sunny Day In Glasgow
(Philadelphia)
* The Sugarplums were set to play the popfest, but unfortunately, due to unforeseen scheduling conflicts and bad tires, we had to cancel.
A full day ticket for the Popfest is only $8 (!) and all proceeds will go to benefit
Artspace New Haven
, which has undergone more than $90,000 in budget cuts this year. Artspace is an artist and volunteer run contemporary arts non-profit whose mission is to catalyze artistic efforts, to connect artists, audiences, and resources.
For more information on Elm City Popfest visit Tweefort!
Labels: 2007 NYC Popfest, CT, Tweefort

Stumble It!