New Pants Yell!: "Cold Hands"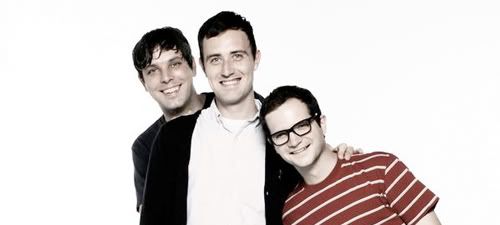 Pants Yell!
Pants Yell!
have just posted up a new song from their upcoming
Slumberland
debut on MySpace this morning! It's a new, pretty much completely different version of their song that appeared on the first
Skatterbrain compilation
. Along with it's fuller instrumentation and quicker beat, "Cold Hands" seems to also be sporting a few new lyrics and a shortened title! While I'd gotten pretty familiar with the other version, I'm loving this one too just after a few listens and I'm now officially even more excited for the new record even more than I thought I could be.
Received Pronunciation
will be out November 10 on LP/CD care of Slumberland Records! A PY! album on vinyl!!! Slumberland makes dreams come true, folks.
Go Listen to "Cold Hands" on MySpace!
Labels: Pants Yell, Slumberland

Stumble It!