They Shoot Videos Don't They?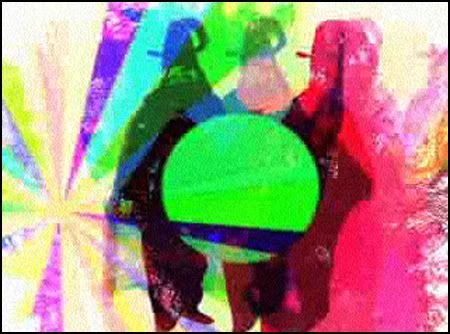 These Canadian horn freaks have finally got around to making a video for one of my favorite songs off of the new album, "Sunlight." If you heard They Shoot Horses Don't They? and you wondered what a music video would look like if they made it, this is pretty much everything you probably pictured in your head. Bright colors, rainbows, silhouettes of old men that trun into ten silhouettes of old men who then start spinning, oh, it's wild(and kinda hurts the eyes).
[MPEG]:
They Shoot Horses Don't They? :: Sunlight
www.theyshoothorses.org
p.s. The above image is a screen shot.

Stumble It!