The Futureheads Cancel Upcoming October Shows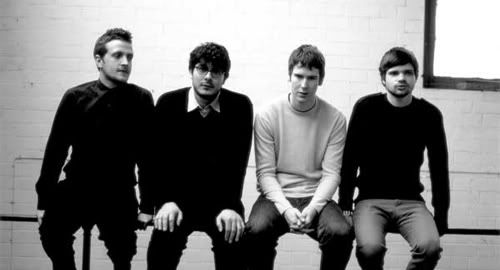 The Futureheads
Unfortunately it seems that the entirety of
The Futureheads
upcoming U.S. tour has been cancelled due to tendonitis in Barry's left wrist as said in this press release from the band:
It is with great sadness that I must tell you we have had to cancel our forthcoming US Tour, due to the development of Tendonitis in Barry's left wrist. He has been advised to rest and, as far as we can see, there is no way of us being able to make those shows work, given the state of his wrist. We are all deeply disappointed at having to pull the shows at such a latestage, but there is no way around it for us. Apologies to the people with tickets - we promise to get out to the US at the next available opportunity. The UK tour will not be affected by this given that there are some monthsprogress toward recovery, and only rest will enable that. Thanks for your understanding"
Ross Millard (The Futureheads)
We here at Skatterbrain wish Barry a speedy recovery and look forward to rescheduled dates! Keep your eyes peeled for updates here concerning the rescheduled dates.
[MP3]:
The Futureheads :: Skip to the End
The Futureheads on MySpace

Stumble It!