Saltine Crack Whores: "Wild Bikini" (Tullycraft cover)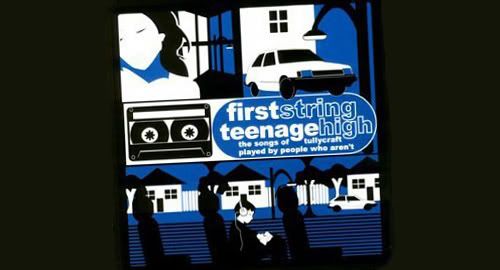 First String Teenage High
cover art
Back in good old 2003
BumbleBEAR Records
, in conjunction with
AAJ Records
, released a twenty song covers compilation titled
First String Teenage High
. Their subject?
Tullycraft
! I the title didn't give it away, then the subtitle of the record probably should: "The songs of Tullycraft, played by people who aren't." It's really fun to hear all of Tullycraft's songs played in different styles and different paces, bu these covers are definitely not just novelty. A fair amount of them are actually really great songs in their own right. For example, who knew "Wild Bikini,"one of Tullycraft's fastest, bounciest songs, would sound this beautiful slowed down to an acoustic crawl? Anyone will love this version, even if they hate Tullycraft. But why on earth would you hate Tullycraft? Right?
[MP3]:
Saltine Crack Whores :: Wild Bikini (Tullycraft cover)
(Highly Recommended!)
[MP3]:
Tullycraft : Wild Bikini
Buy First String Teenage High from BumbleBEAR for just $10!
Tullycraft on MySpace
P.S.
If anyone has any more information on the Saltine Crack Whores, it would be very much appreciated.

Stumble It!