Wednesday Shoegaze Mélange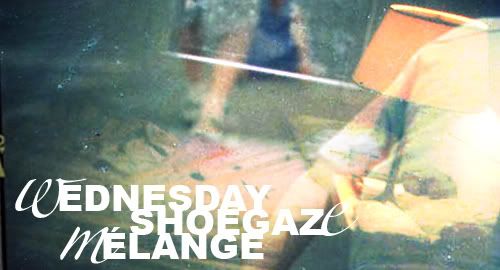 Mmmmmm Wednesday.
Hello hello! This post, like the others, is a quick five-song mix of random songs that I love a lot. However, today there's a theme, which unless you're blind, you should be fairly aware of already. Anyway, I don't have too much to say, except that if you've never heard some of these before, I would urge you to do so, cause you might just fall in love. It's hard not too, sometimes.
[MP3]:
Slowdive :: Alison
from the
Souvlaki
LP [Creation Records, 1993]
[MP3]:
Secret Shine :: Temporal
from the
Untouched
LP [Sarah Records, 1993]
[MP3]:
My Bloody Valentine :: Cigarette In Your Bed
from the
You Made Me Realise
EP [Creation Records, 1988]
[MP3]:
Eternal :: Sleep
from the
Breathe
7" [Sarah Records, 1991]
[MP3]:
Ride :: Like A Day Dream
from the
Play
EP [Creation Records, 1990]
Well! Okay! Bye! Also, I may do a part two of this sometime cause as I was picking songs, I ran across a lot more than five that I wanted to post, and I'd like to post them sometime. So yeah, awesome.
Labels: Creation Records, Eternal, My Bloody Valentine, Ride, Sarah, Secret Shine, Slowdive

Stumble It!