Makeout Party at Werewolf Club! and News!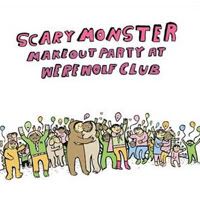 At long last, Philadelphia's
Scary Monster
have finished their first record! After listening to "Hot Chocolate Girl" and "True Love Good Morning" for the past six months it's nice to know I won't have to spend all day listening to them on MySpace anymore. The new record, awesomely titled
Makeout Party at Werewolf Club
is available for only $6ppd in USA or $5 in person from the band! You can visit them on MySpace or email them at Scarymonsterphilly at gmail.com for more info and how to get your hands on the CD!
[MP3]:
Scary Monster :: True Love Good Morning
(Yay! yay! yay!)
If you really wanna save a dollar, they'll be playing a few Philly shows in the next couple months that you should really not miss at all.
May 30th
10:00pm at Tritone in Philadelphia
June 14th
6:30pm at the Barbery in Philadelphia (all ages with Tullycraft!)
ALSO! That news I promised...
I've tried to keep it secret for a while, but I figure it's about time to let the cat out of the bag! I'm releasing a compilation CD-R! I'll post the tracklist some time next week perhaps, but it's better than I could have ever hoped! For now, here's a quick photo of the sleeves – freshly screenprinted – I just finished all 150 of them yesterday! I'm so excited, I hope some of you are, too!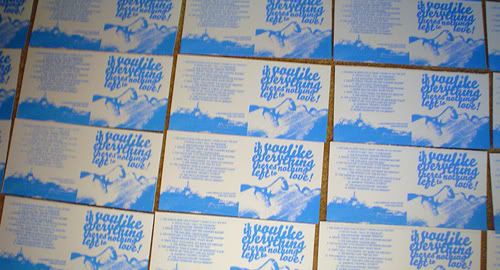 Xoxoxo!
Labels: Philadelphia, Scary Monster, Yay

Stumble It!