Cold-hearted lovers get warm under covers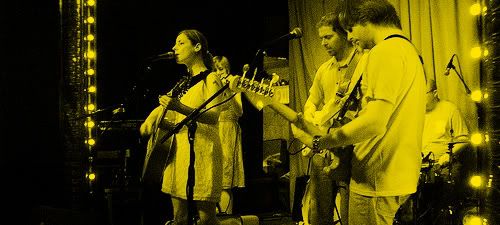 The Hermit Crabs
The new
Correspondence Course
EP from Scotland's
Hermit Crabs
– which I only just heard very recently – has become an integral companion for me as I'm beginning to welcome the Spring season back into my life. The EP (out on
Matinee Records
) is four tracks of sugary-sweet indiepop that seems to just cover your whole body with sunshine! The best part? Melanie's immensely catchy vocal melodies – and they're made even better against the backdrop of the bouncing, almost surf-y lead guitar. In my opinion, these guys and gals should totally be as big as Camera Obscura. Listen to "I Don't Know How" and just try not to smile!
[MP3]:
The Hermit Crabs :: I Don't Know How
Go pick up Correspondence Course from Matinee today!
The Hermit Crabs on MySpace!
Labels: Matinee, Scotland, The Hermit Crabs

Stumble It!