The Drums: "Let's Go Surfing" (Knight School version)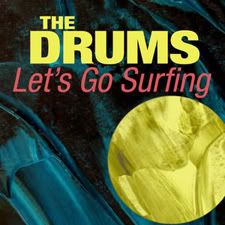 The Drums
original version of "Let's Go Surfing" was already a much-loved, seemingly perfect Summer jam in my book, but then I found out Kevin of
Knight School
was remixing and I got really excited. Kevin's version is not too radically different from the original, but it seems to have added the extra bits of sun, sand, and surf that I wasn't even aware the original was lacking until now! The newly added classic clapping chant intro is a super pleasant surprise, too, and I've found myself singing it inside and outside of my head for the past several days. Summer is totally great sometimes. Listen! YOU HAVE TO LISTEN!
[MP3]:
The Drums :: Let's Go Surfing (Knight School version)
The Knight School version was made available as a free digital download from
Holiday Records
. They've got quite a few more fantastic free releases over there, too, including a single from a band I recently fell in love with, Sunshower Orphans. Check it out!
Labels: Holiday Records, Knight School, The Drums

Stumble It!