Dream Diary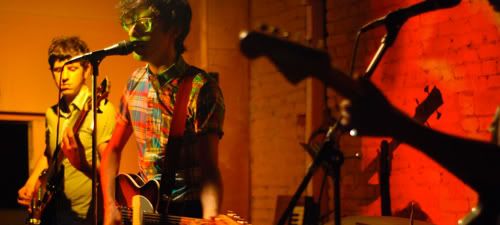 Dream Diary
Dream Diary
are pop from none other than Brooklyn, NY. However, unlike much of the pop currently bursting out of the city, Dream Diary's sound seems to owe less to the fuzzy garage spirit than most – settling much more cozily into the early Sarah Records area. Listening to the two songs currently on their MySpace ("Bird In My Garden" and "Is He Really Mine?"), my mind started shouting out Sea Urchins! Brighter! Poppyheads! Their songs are classic, unabashedly indiepop – crafted exclusively for anyone with a heart worth melting. They're currently without a label, and I see no plans for a release yet, but hopefully something won't be too far off.
Listen to Dream Diary on MySpace!
Labels: Brooklyn, Dream Diary, Sarah

Stumble It!