That year I spent at The Imperial School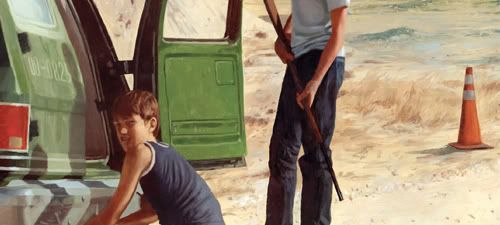 The Imperial School
cover art.
The impending
Horse Shoes
EP that I spoke of over a year ago has finally come to fruition via the always wonderful Shelflife Records! Since I last spoke of them it looks like they've relocated from Florida to New York, which fortunately has done no wrong to their sweet melodies. Between the 7" and the CD,
The Imperial School
has so many great moments to offer – each one as triumphant and dreamy as the next. I'm still particularly taken with the EP's title track "The Imperial School" with it's brilliantly sad, yet equally uplifting chorus; and that's really what Horse Shoes are all about – getting the sad and the uplifting to dance together all through the night. At least that's how I'm hearing it. With slicker production, these songs could have gone a bit wrong, but they still feel just unsure enough to be perfect. Listen to "The Imperial School".
[MP3]:
Horse Shoes :: The Imperial School
(Highly Recommended!)

Buy The Imperial School from Shelflife Records
Horse Shoes on MySpace!
Labels: Horse Shoes, Shelflife Records

Stumble It!