Veronica Falls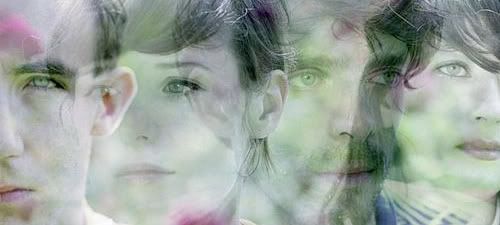 Veronica Falls
Meet my newest crush:
Veronica Falls
. Now that they've finally dragged me all the way to the ground and buried themselves inside my heart, I felt like I should post the song that got me, and encourage you, best as I could, to listen to it. Well, I would by no means consider myself a
writer
, and after reading what Jack had written on
Transparent Blog
about the band, I felt like nothing I could ever muster would surpass it. So, instead of rambling on, these are Jack Shankly's words:
So this is what the afterlife looks like for the teenage bedroom-buried, cassette-tape entombed legacy of C86, now possessing a new generation of beautiful bookworms after its initial believers let slip their hopeful dreams of forever – a little more world-worn and ghostly palloured than its precursor but clutching the same cosy, sunday morning pop sensibility to its chest all the same. "Found Love In A Graveyard" by London's sore-hearted collectors of all things group harmonised and unrequitedly in love VERONICA FALLS sees the rosy-cheeked, cardigan chaste pinup of countless 7" single sleeves ago revisited twenty years on and we find her in a strange state – powerlessly possessed in a torn wedding dress, tearing flowers to pieces by the grave of some morbidly handsome beau who jilted her for another world altogether. You get the feeling she'll pull through though, and by the time the chorus (a real, dead-raising miracle of a chorus no less) drops, the declaration of "I'm Broken Hearted" sounds less the weepy drivel of a person driven to distraction and more a declaration of empowerment and pride. You've got to suffer to sing the blues, or something like that.
Fall in love with Veronica Falls while you can – because as good as these kids are at stealing hearts, they're pretty shit at keeping a band together.
[MP3]:
Veronica Falls :: Found Love In A Graveyard
(Highly Recommended!)
The will be out soonish on
Captured Tracks
and it's gonna tear up hearts all across the world and I really just can't wait to listen to it in my room with the lights off.
Labels: Captured Tracks, Veronica Falls

Stumble It!