OH BOY!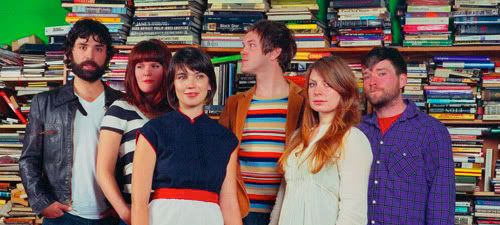 World Atlas
Good morning! While doing my daily MySpace check-in this morning before class I decided to see what
World Atlas
, whom I've mentioned a couple times in the past, were up to these days. To my extreme delight, it turns out they're up to a lot! They have apparently got a record to be released by Magic Marker at some point — hopefully soon! The more immediate and exciting news however, is that they will be playing the NYC Popfest this year!!! with a string section!!! I couldn't say yay enough to times to truly justify how great I think this will be.
Go Listen to some of their sweet pop tunes on MySpace!
In other almost-equally-exciting news, the new
Sad Day For Puppets
7" on
Cloudberry
is almost out!!! It'll be available February 10th and you're definitely going to want to be grabbing one. I've been listening to "Again" since Roque first put it up and it still sounds like gold!
[MP3]:
Sad Day For Puppets :: Again
(Hiiighly Recommended!!!)
Labels: Cloudberry, Magic Marker, NYC Popfest 2010, Sad Day For Puppets, World Atlas

Stumble It!