Cuffs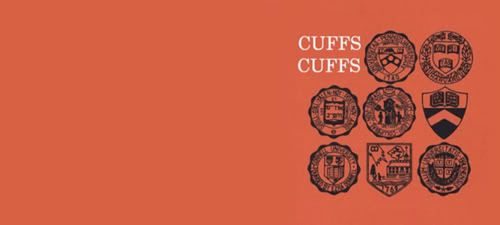 The end of Pants Yell! was a pretty sad thing for me. Their songs entered my life right around the time I started college and followed me all the way through until the year I graduated. Andrew's words have always meant a lot to me and I guess it's because I feel like I can relate to them so well. If I was going through a bad time, there was a Pants Yell! song to
complement my woes
. If I was feeling good, that bright picking was always there to accompany my happiness. So, as you can see, they made a pretty big impression on me and though I had little other choice, it was still hard to say goodbye.
Flash forward to
Cuffs
! Pants Yell! may be gone, but Andrew's knack for writing amazing pop songs lives on; he's just got a few new friends now. Cuffs are based in Cambridge, MA and are comprised of 2/3 of Pants Yell!, a member of Reports and that blonde kid from Big Troubles! They have a
seriously fantastic three-song demo available for free download
and I could not recommend it enough. If you only download one thing this November make sure this is it. Listen to "Privilege"!
[MP3]:
Cuffs :: Privilege (Demo)
Labels: Cuffs, Pants Yell

Stumble It!