Samara Lubelski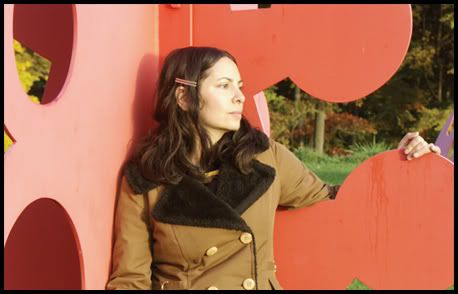 Ever notice how the weather can determine how particular music will affect you? Well "Winter" music is my favorite, I broke out
Funeral
a few weeks ago and it's now in heavy, heavy rotation. There's just something about that album that just screams "snow! freezing temperatures! darkness!" Well, this Winter I've been enjoying music with a lot of atmosphere and beauty (See previous post on
Jeniferever
) and Samara Lubelski couldn't fit into that category more perfectly.
Samara makes music for lonely winter days, psychedelic infused folk pop oozing with beautiful melodies and warm breathy vocals. "Samara blends the seasoned performer with her intimate material. Her compositions are enmeshed within an aural cocoon comprised not only by her previous work but also by engineering the material herself. An experience that will envelop you in its beauty." -
The Social Registry[MP3]:
Sister Silver
(From
Spectacular of Passages
)
The Fleeting Skies
(From
The Fleeting Skies
)
www.thesocialregistry.com

Stumble It!