I'd Walk 1,000 Miles For You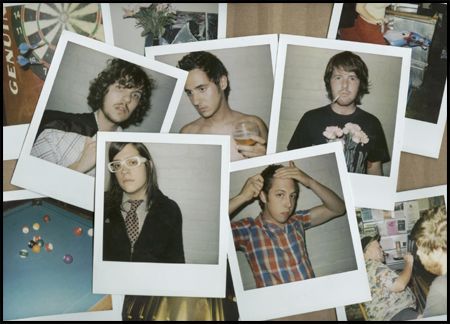 You Ain't No Picasso
's Kentucky favs
Parlour Boys
recently got in contact with me and I'm very glad they did, this stuff is great. They're a blend of dance punk and straight up indie rock, and I'm very in love with the singer's voice. These songs are very accesible and could probably land them a big deal if they ended up in the right hands.
"Lovers" is a dance punk song with a heart, instead of the typical fair of ridiculous lyrics paired with a dance punk melody. The chorus sticks and the outro is amazing, I can't get it out of my head. "Sick Friends" is equally awesome, although it might not be as immediately affecting. The Joy Division-esque bassline intro gives you an early impression of the urgency in which the song moves along. And man these guys have got choruses down, I guarantee "tonight, tonight, tonight, tonight" will be stuck in your head for a while after this one.
[MP3]:
From the
s/t EP
Lovers
Sick Friends
Elsewhere:
Matt's got some tasty Shelly Short tracks
.

Stumble It!