New! Sound Team - "No More Birthdays"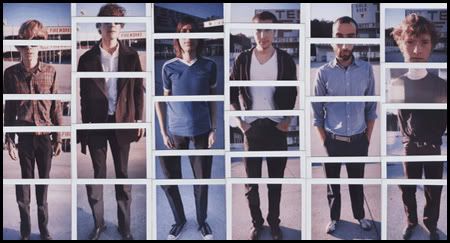 I must owe
Chris from GvB
my eternal gratitude for getting me into these guys back when I was just a wee blog reader. I've never posted on
Sound Team
before for a couple reasons: one being that by the time I had a site, they had already blogged about to death, and also I've always kind of seen them as "Chris' band." But, they've got a new album coming out and I thought it no beter time then to do a post then now. Here's an amazing track from their new album
Movie Monster
, due out in June on Capitol Records.
[MP3]:
Sound Team :: No More Birthdays
Link Removed
This song grabs you in the first two seconds with it's pulsing Wolf Parade-y synths and keyboards, and once the first chorus hits you with "we're speeding up, so we can slow back down" Sound Team has basically got you by the balls. This song, as well as the album itself are definitely gonna be huge favorites this year.
Sound Team on MySpace
.

Stumble It!