I Heard Him Rip The World Apart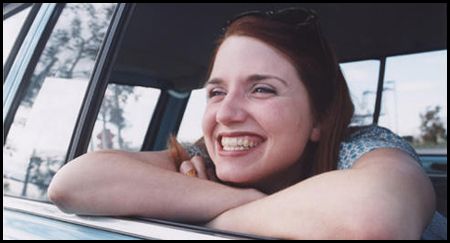 I've been sitting on
Jolie Holland
's new album
Springtime Can Kill You
for way too long and since it came out last week on
ANTI Records
and is now getting the buzz it definitely deserves, I guess it's better late than never to throw my two cents in. Jolie Holland, young as she is, appears on tape as some of sort of dusty unearthed relic, still shining after all those years. Her brand of country-noir-folk-rock is exactly what the doctor ordered this spring and I've been listening to this track a lot the past week.
[MP3]:
Jolie Holland :: Mexican Blue
Jolie has a voice that can pull you away from whatever you're doing and make you forget what is is you were actually even doing before you heard her coming through the speakers. Her almost fairy-tale-like lyrics paint pictures the way you saw them when you were a child: "There's a mockingbird behind my house / Who is a magician of the highest degree / And I swear I heard him rip the world apart / And sew it back together with fiery melody." Beautiful and epic, is the only way I can think of to describe this song.
Buy
Springtime Can Kill You
from
Amazon.com
Jolie Holland on MySpace
Go grab
my second favorite track from this album, "Crush In The Ghetto," over at the lovely
I Guess I'm Floating
, one of the best blogs out there right now.

Stumble It!