Summer Drive Mixtape Project: 7&8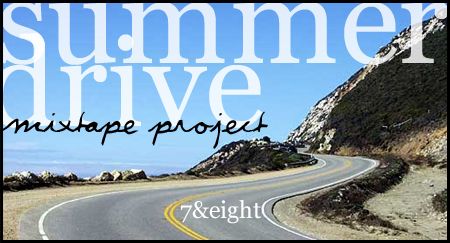 Again, sorry I keep getting these up so late. I had to an immense amount of cleaning that I could have been doing very sparingly all day long, but I decided to cram it all into one hour. Anyway, I'm here now and oddly enough, just like the two previous posts, these are good songs for a summer drive. Am I sensing a pattern? Alos like the last four songs, these two bands and songs are very very different, but there's more than one genre of music that makes me happy in the car.
[MP3]:
Belle and Sebastian :: Legal Man
In the first opening seconds of this song, if you just sit back and listen close, it almost feels like it the starts of a car race and the driver's are starting their engines and then just like that they're off heading out of the city and into the sunshine. Not only is this a perfect driving song, it's also kind of my summer anthem.
[MP3]:
At The Drive-In :: Rolodex Propaganda
At The Drive-In is one of those bands where I listen to nothing else like them, but for some reason love them to death. If you'll pay attention to the chorus, you'll notice that there's a voice singing "manuscript replica," but it doesn't sound like any of the other vocals. The reason it sounds different is because it's actually Iggy Pop. Wild Huh? Quick rundown: lots of energy + Iggy Pop = good (driving) song.
www.belleandsebastian.com
Previously:
Songs: 1&2
Songs: 3&4
Songs: 5&6

Stumble It!