Summer Drive Mixtape Project: 5&6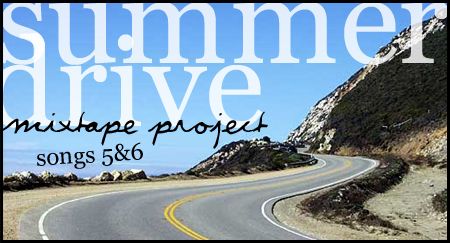 Hope you guys enjoyed yesterdays tracks, I got some good ones for you tonight. Again, they're two fairly different tracks. Though they're both up-beat and pretty fast moving, which makes for great driving songs, the bands are hardly similar. I'm thinking about making songs seven through ten specifically "night driving" songs. Good idea? Bad Idea? Anyway, here's today's tracks.
5.
[MP3]:
Okkervil River :: Kathy Keller
This song appears on
Stars Too Small To Use
, Okkervil River's first recorded EP. As you might notice it's quite a different style than almost all of their other work. It's that fast jangly rock sound that I wish they would mess around with more often, because it really suits them well. It's great for quick speeds, obviously, as are almost all of the songs I've posted so far.
6.
[MP3]:
Yeah Yeah Yeahs :: Y-Control
If you have never heard this song, you're really really missing out. Unfortunately, this song and "Maps" account for pretty much the only really enjoyable moments on Fever To Tell. After the first few moments of this song, it takes off and doesn't let off even a bit until the last note.
www.okkervilriver.com
www.yeahyeahyeahs.com
Summer Drive Mixtape Project: 1&2
Summer Drive Mixtape Project: 3&4

Stumble It!