Early Sound Team Goodies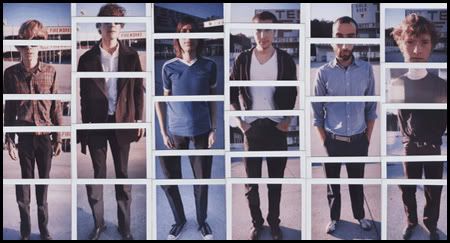 I was recently blessed with a slew of early
SOUND team
goodies that I had previously had no idea existed. My favorite out of all of it, was an untitled 5 song EP. I imagine it does infact have a title, but it appears that it might have never been tagged. The quality isn't amazing however, as I think it may be a casette rip. Either way, I figure a lot of people might be interested in this. The tracks also seem to not be titled either, if anyone with any information on this recording could please enlighten me that would be great.
[ZIP]:
SOUND team :: Untitled EP
1. Track 1
2. Track 2
3. Track 3
4. Track 4
5. Track 5
And for those of you that have been living under a rock for the past month, here a couple of new SOUND team tracks from their forthcoming
Capitol
release,
Movie Monster
. Both tracks are very very highly recommended!
[MP3]:
SOUND team :: Your Eyes Are Liars
[MP3]:
SOUND team :: Movie Monster
SOUND team on MySpace
.

Stumble It!