Brisa Roché - "Mystery Man"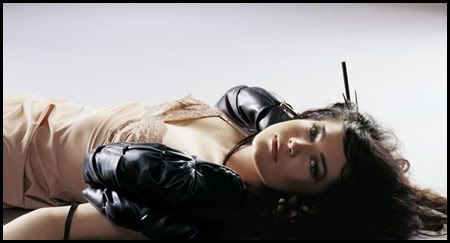 Thirtysomething
Brisa Roché
hails from just north of San Francisco, California. She moved to Paris three years ago and started performing standards at various jazz clubs around the city. But her influences are far more varied than just jazz: rock, pop, blues, old-school country and folk are evident throughout her album
The Chase
. The instrumentation and deep raspy male backing vocals thrown in here and there remind me a lot of the new Isobel Campbell and Mark Lanegan record, plus, she's beautiful, also like Isobel Campbell. But thats just me, what do you think?
[MP3]:
Brisa Roche :: Mystery Man
Buy
The Chase
from
Amazon.com
.
Brisa on MySpace
.
Hooray! Classes are finally over! I Still have two finals next week, but they should be fairly easy, I don't really plan on anything but very light studying. In light of the new found freedom from college responsibilities I'd like to get going with another mixtape project like the critically aclaimed Sleeypytime Mixtape Project. I'll leave it up to you guys to select the theme though, so in the comments leave a suggestion for a theme and maybe a song or two you think would fit well on it. I'll pick my favorite and we'll go from there.

Stumble It!