Summer Drive Mixtape Project: 11&12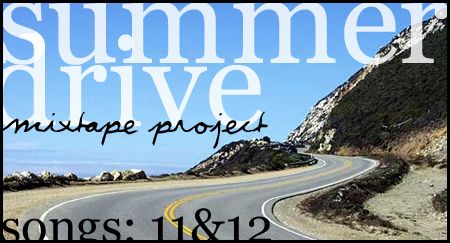 I've been promising a couple summer night driving songs for the past two or three posts and since it's late right now and that's what I'm the mood for for, I'll do it. These songs exemplify the two ends of my personal night driving songs spectrum. One is beautiful, sprawling post-rock, and the other is dark, acoustic, almost psych pop, that also happens to be beautiful.
[MP3]:
Mogwai :: Helicon 1
This is probably my favorite Mogwai song at the current moment. It switches between "Helicon 1" and "Tracy" rather frequently. Most of the song is just one guitar playing a melody while another, beautifully distorted and delayed, hovers over it gradually rising in intensity, until it burts into the most some of the most serene sounding guitar my ears have ever heard.
[MP3]:
Silver Sunshine :: Nightmares
Silver Sunshine is a band i know very little about, except that they make a blend of indie pop and psych that couldn't be more perfect for a long night drive. The acoutic melody of the guitar paired with the dark, smooth, 60's psych style vocals are just so infectious. I'd really like to hear more of these guys.
www.mogwai.co.uk
www.silversunshine.com
I've got a Pipettes related surprise for tomorrow, be excited, be very excited. I know I am.

Stumble It!