Summer Drive Mixtape Project: 13&14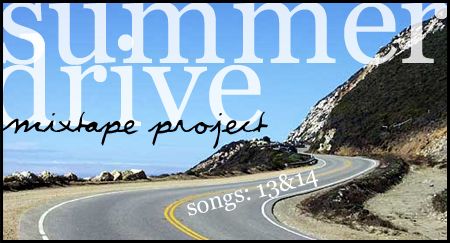 I like to put one of these up every night, but I got home a little too late for this to make it in before Saturday became Sunday, so now the whole thing is totally thrown off, but I guess it'll be okay. Some very wonderful selections in my opinion, for what is now technically Sunday morning, though it still feels like night to me. I also didn't really think about when I made the last post with the night driving songs, but perhaps driving with those at night might not be the best idea, as several people said that the songs were making them nod off, haha.
[MP3]:
The Vells :: Hey Hey La La
I hadn't originally planned on using this song, or well, I probably would have if I hadn't had almost completely forgot about it. That is, until today when it popped up on shuffle and I was singing a long right away like I did for just about all of last summer. Apparently this song was recently used in an Animal Planet commercial. SWEET.
[MP3]:
Built to Spill :: Carry the Zero
This is my favorite Built to Spill song of all time. The best way to describe it is just "classic" Built to Spill, they just dont make them like they used to. I mean, I like the new album a lot, but they just don't make enough of these sweet little gems anymore. I can vouche for this being an incredible driving song, cause before I could drive I was constantly carrying this around making people play it for me in the car.
www.vells.net
www.builttospill.com
Previously:
Summer Drive Mixtape Project: 1&2
Summer Drive Mixtape Project: 3&4
Summer Drive Mixtape Project: 5&6
Summer Drive Mixtape Project: 7&8
Summer Drive Mixtape Project: 9&10
Summer Drive Mixtape Project: 11&12
Today is Mother's Day
in case you forgot, so be extra nice to your Mom and buy her flowers or something. I didn't buy flowers for my Mom though because she cant keep anything alive for more than two days.
Also
, most likely related to Mother's Day in no way, The Broadway Hush (Michael and Whitney from Page France) have put a new song up on
their MySpace
. The new song, "The Zoo" is fantastic, even on this rough mix. Go Maryland!

Stumble It!