Kate Nash: "The Nicest Thing"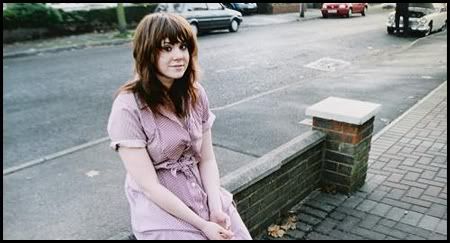 If I could remember who it was that recently told me about Kate Nash I would owe them my enternal gratitude, because I am currently in love with her. I couldn't dig up too much information about her besides that she is a singer and songwriter from London and she is really cute. She has been writing music for about four years and has an amazing voice. Her songs are all fairly different in style but this one was singing me to sleep last night and is definitely my favorite.
[MP3]:
Kate Nash :: The Nicest Thing
This recording is kinda low-fi, and the instrumentation is pretty sparse and not too exciting, but oh my god, what a voice. I would pay Kate Nash to come to my house and sing me to sleep every night and it would be the best sleep I ever got, I'm sure of it. Do yourself a favor and burn this to a cd and just leave this song on repeat when you go to sleep tonight. Thank me in the morning.
Kate Nash on MySpace
If you happen to be in London, she's playing a few shows in June:
Jun 03: The Spread Eagle/Potty Mouth LONDON
Jun 12: The Courtyard Theatre LONDON
Jun 18: Lark in the Park LONDON
Jun 29: Hope and Anchor LONDON
Elsewhere:
The Pipettes are finishing up their video for the fantastic new single "Pull Shapes"! For a soundless video sneek peak of what the video will look like go
here
.

Stumble It!