Tonight: The Walkmen @ The 9:30 Club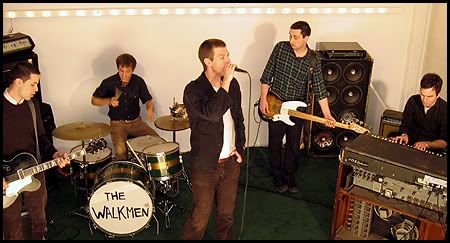 A real quick post as I'm ridiculously busy this morning.
I'm extremely psyched to see The Walkmen tonight (w/ Mazarin and Nethers) as I've never seen them before and I've heard only fantastic things about their live show. Normally I don't like hearing lots of new stuff, but I'm really loving the new record. Here's one of my favorite songs from
A Hundred Miles Off
.
[MP3]:
The Walkmen :: This Job Is Killing Me
I haven't heard too much of psych-rockers
Mazarin
, but I love
Nethers
and I can't wait to finally see them live. I've been listening to their new album
In Fields We Will Lie
a lot recently, I highly recommend
checking it out
. One of the finer bands operating out of DC right now.
[MP3]:
Nethers :: Hung Herself In A Birdcage
[MP3]:
Mazarin :: We're Already There

Stumble It!