Is it the boxer in the brief or a 12 ounce steak?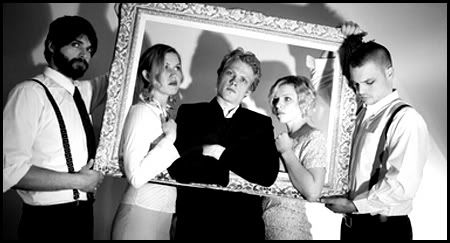 Okay so I know I mentioned
Mother
less than a week ago, but I just cannot stop listening to this album, there is just so much to love. I don't know what to say about this song other than
it's as hilarious as it is awesome
. Do your wednesday a favor and download this song right away. For more detailed information on Mother, please refer to
this post
.
[MP3]:
Mother :: Verbatim
(Highly Recommended!!!)
"I wear women's underwear, And then I go to strike a pose in my floor length mirr-or, I cross my legs just like a queer, But my libido is strong when a lady is ne-ar. What defines a straight man's straight? Is it the boxer in the brief or a 12 ounce steak? No! I tell you what a woman loves most, It's a man who can slap but can also stroke!"
SO AWESOME!
Again, you can/should
BUY
their self-titled debut from
their website
.
Completely Unrelated:
I'd be lying if I said I had actually kept up with the World Cup this year. However, I am consistantly ammused by every single one of those Zidane headbutt .gifs that I've seen around the web. This one here is the best one I've seen by far.
Hahahaha Katamari!
P.S.
This might be the only post for today because I'll be heading up to Philadelphia to see the Acid House Kings, The Legends, and Skatterbrain pals Brown Recluse Sings. If you haven't listened to any of those bands yet, they're all great, so it's time to get aquainted. All are highly recommended if you like fun catchy pop music.
[MP3]:
Acid House Kings :: Drama Inside
[MP3]:
The Legends :: He Knows The Sun
[MP3]:
Brown Recluse Sings :: Lazy Bones

Stumble It!